North Florida Folk Network Presents Music at North Beach Art Walk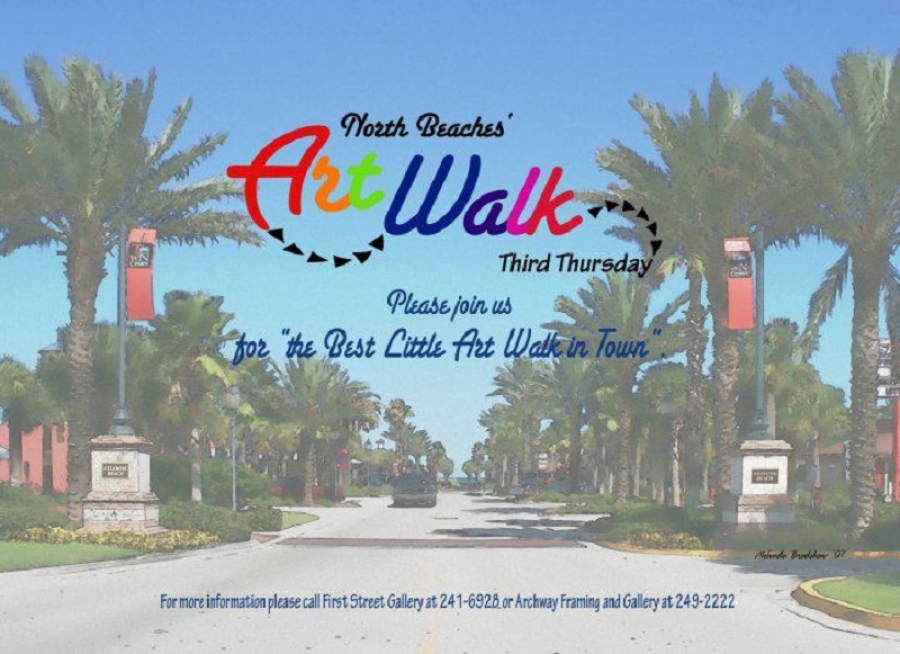 How would you like to play a set at the North Beaches Art Walk?

The North Florida Folk Network is sponsoring the Courtyard on Thursday, May 16, 2019 from 5 - 9 pm, and we would love for you to come out and play a set at our open mic!
The Courtyard is located at:
200 1st Street
Neptune Beach, Florida 32266
The event will be hosted by Myrna Stallworth and Mark Stewart, who will be performing between 5-6 pm. Please see Myrna or Mark to sign up for a slot between 6-9 pm when you arrive.
Please contact Wingo Johnson at This email address is being protected from spambots. You need JavaScript enabled to view it., or call (904) 744-3550 to for more information.
The North Beaches Art Walk is an fun event held on the third Thursday of every month, with lots of things to see and do!
Thank you for your support of the North Florida Folk Network and the https://www.nbaw.org/&source=gmail&ust=1557458311050000&usg=AFQjCNEfmPZtZsiKvDJDTmdL8Amk32SK4g">North Beaches Art Walk!