3rd Wednesday Jam with Ken and Cee Cee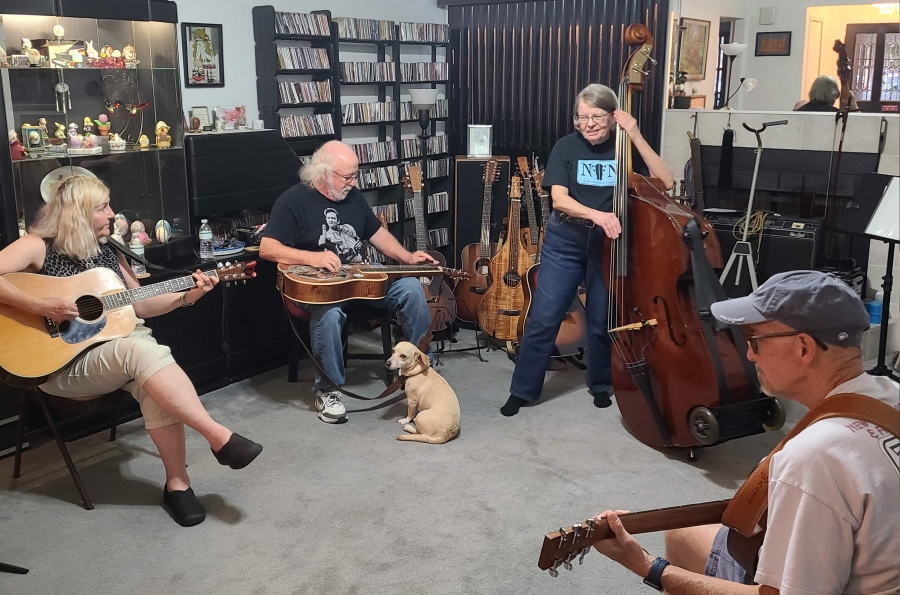 May 18th from 7:00 - 9:00 pm
The next 3rd Wednesday Jam with Ken & Cee Cee is from 7-9 pm on Wednesday, May 18th!
You must be FULLY VACCINATED against Covid-19 to attend this jam.
Here is the address:
2632 Kersey Dr W
Jacksonville, FL 32216
Please bring your instrument(s), songs to share and enjoy a good time. Listeners are welcome as well!
From Ken and Cee Cee - "Masks are not required, but if the group is bigger than usual, we all may want to wear a mask except perhaps when we are leading a song. We have extra masks if anyone needs one."
If you have any questions please contact Cee Cee by phone/text at (904) 514-8782, or email her at This email address is being protected from spambots. You need JavaScript enabled to view it..